MATTONY Construction, Inc.

Here is a sampling of our work

Glen Ellyn Facelift

The client's home had suffered water damage.  We coordinated our work with other tradespeople, and replaced all of the wood trim, including these columns.

Carol Stream Kitchen Remodel

We provided a kitchen redesign, then gutted the kitchen, replacing electrical, plumbing, walls, flooring, cabinets, counter tops and lighting.

Basement Remodel

This homeowner wanted a nearly 2,000 square foot basement finished.  We designed and built this custom bar, built interior walls to provide an entertainment room, exercise room, utility room and full bath with steam shower.  The floor is slate and the trim is custom.

First Floor Remodel

We replaced existing floors and windows, and assisted the homeowner with a redesign of the floorplan, kitchen, and lighting.

Arlington Heights Bath Remodel

The customer needed two 25-year-old bathrooms brought up to date.  We gutted each bathroom and installed new travertine flooring and wall tile.  Designed semi-custom cabinetry, and new lighting.

Quality Craftsmanship and Customer Satisfaction since 1993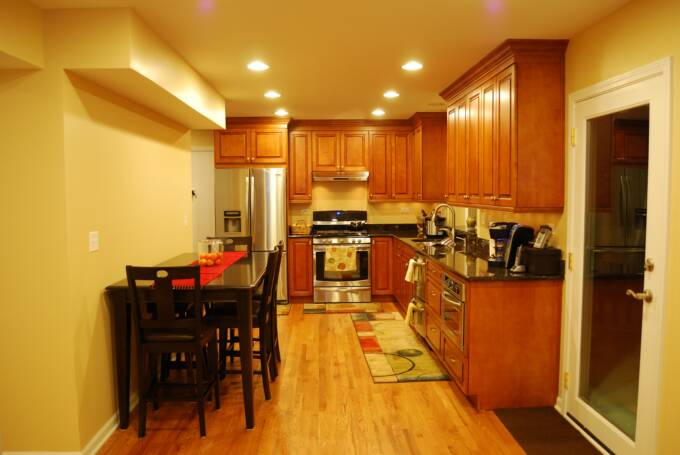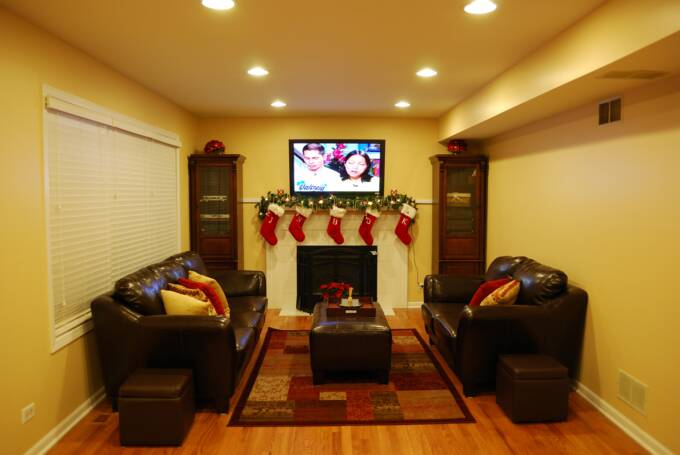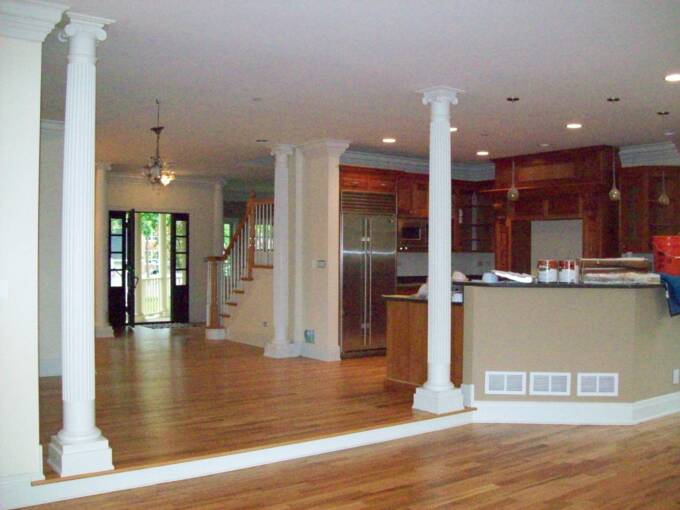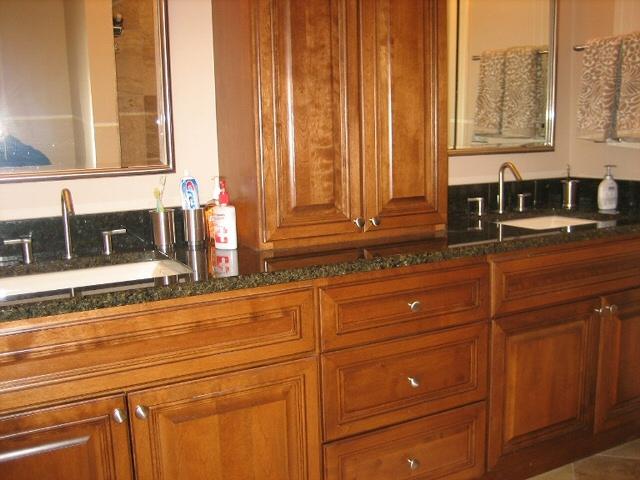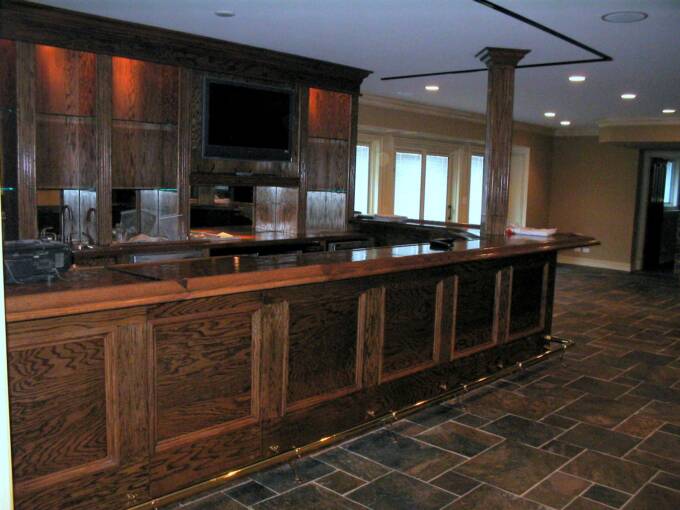 © 2010-14 Mattony Construction, Inc.  All rights reserved.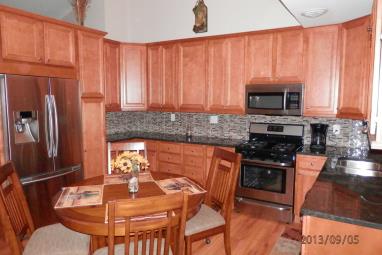 Complete Kitchen Remodel

We redesigned the layout, replaced cabinets, added new backsplash, granite countertops, appliances, and lighting.